Do you love sports and culinary highlights? You think its contradictory?
Come and join the Marathon du Medoc in France, September 8th, 2012
2012 theme :
"The Medoc marathon through the History"
Roman army, Pharaohs, samurais, Kings, revolutionaries etc… are thus expected on the departure of 28th  edition.
Good luck for the preparation of your fancy dresses!
The marathon combines the sporty running, fancy custums / dresses and good wine with gastrononomic highlights.
Registration for September is already closed online, but you can still send an E-mail to be at the waiting list.
Check out the web page and spend an incredible weekend in France.
http://www.marathondumedoc.com/index.php?option=com_content&view=article&id=66&tmpl=index_en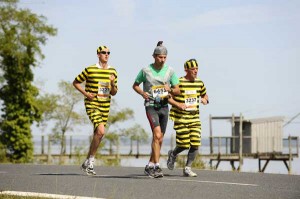 Social tagging:
Event