… Do you like the smell of chocolate, cinnamon, nuts, honey, fruit, vanilla, coconut and more.
I have had the chance to meet a pastry chef that has changed my "sweet" life.
He made me taste new recipes, daring mixes of unusual tastes and consistencies.
SINCE then, I have never tasted any dessert in my life as good as his.
Lucky us, that he has his own blog and shares some of his highlights with us:
http://lapatisseriegourmandedephilippe.over-blog.com/article-parfait-glace-au-praline-amandes-noisettes-87852391.html
Merci Philippe!
Ps. Images copyright to Philippe Blondiaux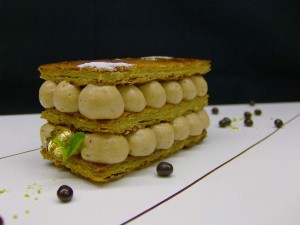 Social tagging:
Culinary